Why
you'll love

Prio for kids.
PRIO – One of our most iconic shoes, now designed for kids.
Now Xero Shoes are ready for you for KIDS! You probably know how important it is to let your kids' feet develop and function naturally — letting their toes spread, and their feet bend, flex, move, and Feel the World!®
That's why we're thrilled to release the Kid's version of our best-selling Prio barefoot/minimalist shoe for everything they love to do.
"These shoes hold up to my boys rough and tumble days! My son has low arches and these help him so much more than those cushion shoes that actually hurt his feet. We will definitely be getting these again as my son's feet grows."

Julie B. USA, Verified Prio Kids Customer
See why real customers love Prio for kids.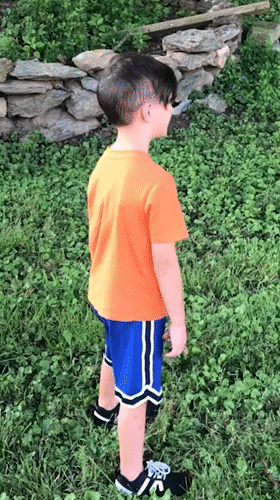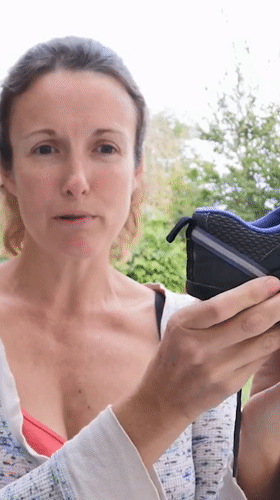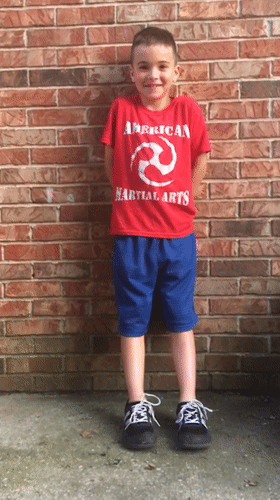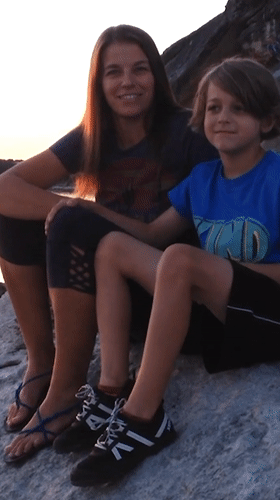 The Kids' Prio has everything you love about the adult version, plus we've made a few changes, just for them:
More grip!
We spaced out the lugs and made them bigger on the FeelTrue® soles to give them better traction.
Ergonomic fit
We didn't just shrink the adult Prio, we changed the shape for a better fit.
Just-right feedback
We also thinned out the sole a little bit to make it extra flexible, and give kids the right amount of ground-feel and protection.
Unisex fit
Don't worry about boys vs. girls, the Kids Prio is made for both.
All the best things about Prio.
Light and comfortable.
Your kids might even forget they're wearing them. The huarache-sandal inspired strap helps secure the heel. The "inverted V" adjustable instep straps aren't sewn down so you can lock in the instep while keeping toes free to move. The middle strip in the heel and instep straps are highly reflective for evenings and night. Barefoot friendly: wear with or without socks.
Made to Last.
Like all our FeelTrue® soles, the Prio is backed by our 5,000-mile sole warranty.* 100% Vegan-friendly materials -- no animal products are used in the Prio. *5,000 mile sole warranty is non-transferable and only valid for the original purchaser of the shoes.
Fit. Motion. Feel.
Natural FIT -- A wide toe box lets your toes spread and relax. Plus the "XERO-drop" sole (non-elevated heel and low-to-the-ground) allows for proper posture, balance, and agility. Natural MOTION -- The Prio is flexible enough to let little feet bend, move, and flex the way, well, that feet are supposed to. Natural FEEL -- Remove the 3mm insole for a more "barefoot feel," or keep it in for a bit more protection.
Get the full 360 on Prio Kids.
See Prio Kids in zoomable, rotatable 3D.
Check out these reviews from kids and their parents